For over 30 years Hiventy has been providing complete graphic solutions adapted to the needs of its clients. Creativity, follow-up and quality are Hiventy's goals.
Hiventy's teams are masters, whether in digital, video or print format, of the following stages:
DVD and Blu-ray menus, packaging, 2D, 3D and 4K computer graphics, iTunes Extras and Netflix visuals, video editing, compositing, special effects, creation of credits, commercials, trailers, creation of posters, creation of web sites and banners.
Contact - FRANCE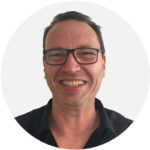 Etienne Magain
etienne.magain@hiventy.com
+33 (0)6 19 51 59 09