Hiventy sees the conservation of films, whether recent or heritage, as a major concernn.
By bringing together innovative and effective logistics with digitalisation and restoration services, Hiventy perpetuates and secures its clients' work and proprietary items.
The Group has various storage spaces – 3,000 m² in all – in Morangis (18 km from Paris).
Hiventy also has a dedicated logistics service with eight logisticians (drivers, librarians, labeller, referencing operator, coordinator, etc.),  and a daily shuttle service. Hiventy's clients can manage their stock remotely via the Behive platform.
Contact - FRANCE
Digital Storage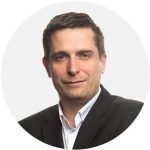 Julien Tignat
julien.tignat@hiventy.com
+33 (0)6 62 43 23 40