Hiventy carries out more than 800 DVD and Blu-ray projects per year for top French and international video producers, as well as for corporate clients. 6 of the last 10 Palmes d'Or at Cannes were entrusted to Hiventy for the fabrication of the Blu-ray.
Hiventy's encoding tools guarantee the perfect reproduction of masters, and the teams are trained in respecting 2D and 3D authoring norms.
As official partner of the Académie des César and the Institut Français, Hiventy has expertise in the fabrication of multilingual DVDs and Blu-rays.
Contact - FRANCE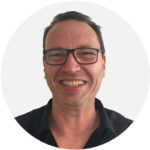 Etienne Magain
etienne.magain@hiventy.com
+33 (0)6 19 51 59 09