Hiventy has set up an automated KDM management platform, listing all the cinemas in the world, allowing clients to generate their own KDM via the Hiventy interface.
The KDM department also generates decrypting keys, 7 days a week, for international screenings.
A maintenance will be scheduled on Saturday, February 2, 2019 between 6am and 11am.
Any connection will be impossible during this period.
Thank you for your understanding.
Contact - FRANCE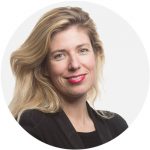 Florence Parik
florence.parik@hiventy.com
+33 (0)1 46 12 19 07