With iTunes Extras, you provide your viewers with an immersive experience similar to watching a DVD or a BluRay. This gives you the possibility to browse the menus and visualize extras videos and photos.
Available with HD purchase on Apple TV, iPad, iPhone, iPod Touch and Desktop. Updatable. Extras are not locked. Providers can continue to add additional content.
No big budget required to leverage the sales of your programmes.
Contact - FRANCE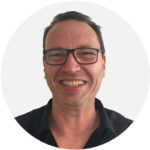 Etienne Magain
etienne.magain@hiventy.com
+33 (0)6 19 51 59 09